Gojokai

About Mutual Aid Association

High quality, yet reasonably priced, services are available for important family ceremonies such as weddings and funerals.

It is also a business licensed by the Minister of Economy, Trade and Industry, and operates under the government's administrative guidance and control. In addition, our wedding and funeral service professionals will handle your wedding and funeral services, so you can rest assured that you can trust us with your wedding and funeral needs.
Please feel free to contact us if you have any requests for more information or a specific plan.
Saikan System Gojokai
Saikan System offers a number of projects and seminars.
In addition to members-only events, there are also events for the community to enjoy.
Please feel free to join us.

Events
In addition to free seminars and product introductions, each wedding site offers a variety of events for the whole family to attend and appreciate the community.

prior consultation
We feel that by discussing even the smallest matters with us in advance, we are able to provide you with peace of mind. Please feel free to contact us.

Merit

5 Advantages of Merit Gojokai

Not only are ceremonies available at reasonable prices, but we can also provide consultation and troublesome arrangements for Obon, Buddhist memorial services, Shichigosan and coming-of-age ceremonies, etc., if you have any questions about what to prepare….
Merit

Funerals and weddings at reasonable prices

We offer special Gojokai prices for funerals and weddings that are much more reasonable than regular prices. In addition, Gojokai members receive a number of special benefits that are exclusive to Gojokai members. We offer a variety of courses, so please choose the plan that best suits your needs.
The figure below shows the case of 3,000 yen x 120 monthly installments (however, an amount equivalent to consumption tax will be separately charged at the time of implementation).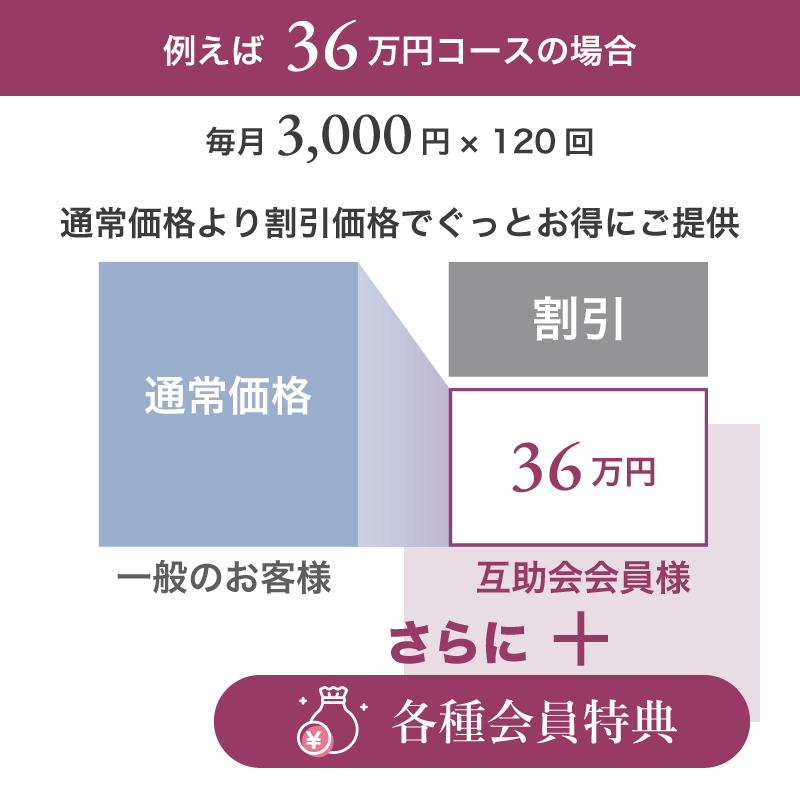 Merit

With just one phone call, you can rest assured that you will be taken care of even in the event of an emergency.

When you don't know where to start with a funeral or other unexpected event, just call our toll-free number and our professional staff will assist you 24 hours a day, 365 days a year.

Also, each course is packaged so that you do not have to go through the hassle of arranging a funeral, so you can rest assured that you will be taken care of in case of an emergency.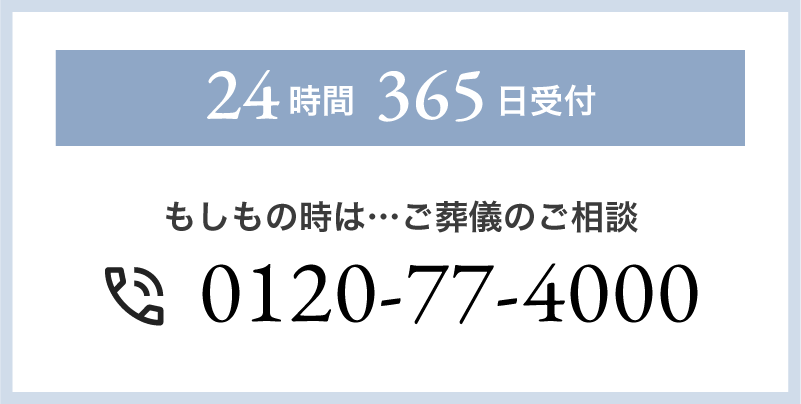 Merit

Available for the whole family,
Can be used in the middle of the day

Another feature of Gojokai is that it is open to all family members, not just the member. Even if you have accumulated funds for a funeral, you can use them for your child's wedding.

In addition, the "partial use" system, which allows customers to keep an amount equivalent to six months' worth of their monthly balance of accounts payable even in the middle of accumulation, has been well received for its ability to be used in a way that suits their lifestyles.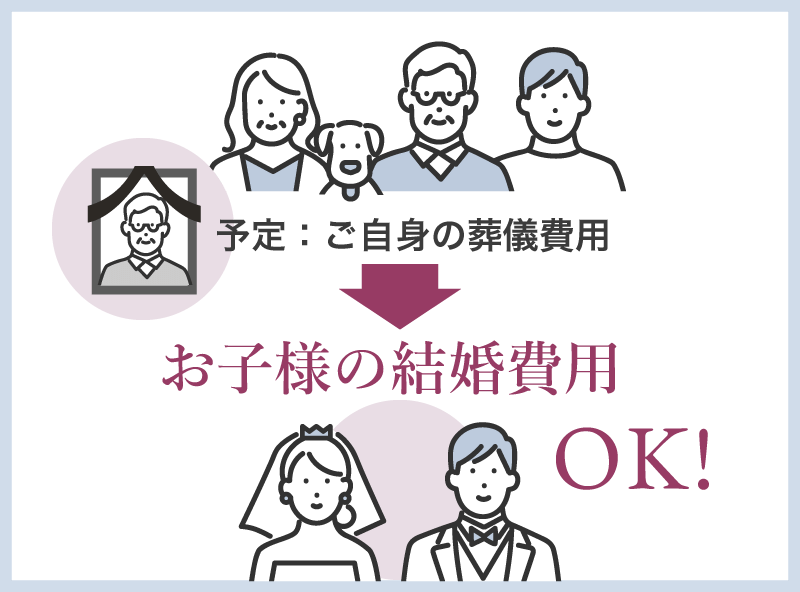 Merit

Nationwide network, lifetime warranty

The network of more than 210 Gojokai throughout Japan allows you to continue to use the service at your new Gojokai even if you move to a new location. In addition, you can rest assured that your rights are permanently guaranteed until you receive service even after paying your premiums in full.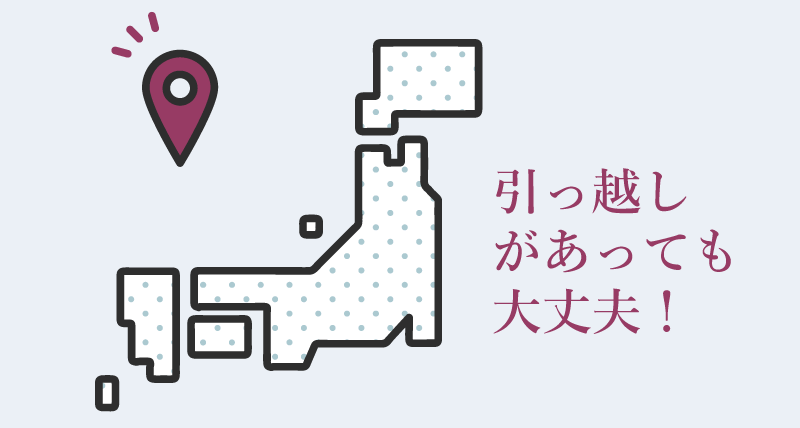 Merit

Discounts for members at various facilities and events

Gojokai membership benefits include discounts at affiliated facilities for sports, leisure, shopping, and other activities in the Kanto area, as well as preferential use of rental clothing for Shichi-Go-San, coming-of-age ceremonies, graduation ceremonies, and other events.
We also hold various other events. We also deliver a newsletter full of information on weddings, funerals, and ceremonial occasions.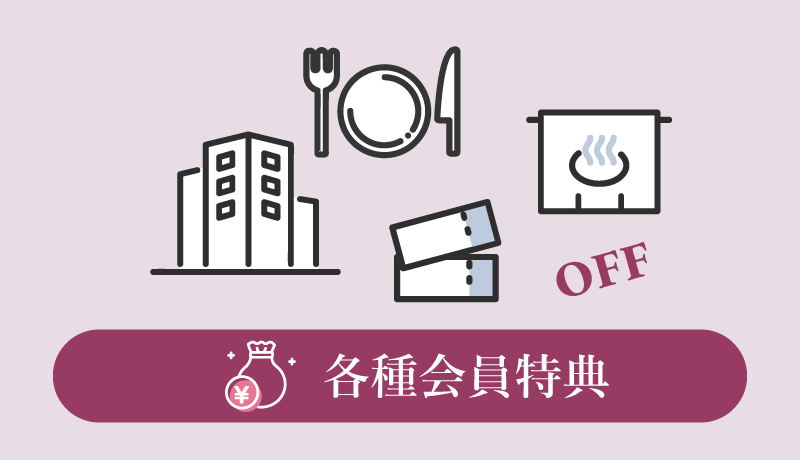 Service

An example of available services

In addition to funerals and weddings, we offer special deals for life's milestone events such as memorial services, coming-of-age ceremonies, and other celebrations.
We also offer a variety of services that can be used for everyday savings. Please contact us for more details.
FAQ

Frequently Asked Questions
What if I move and change my address?

Notification of change of address is required.

Change of address notification is required. Please contact us first. Gojokai is linked nationwide, and you can transfer to a Gojokai near where you are moving. The reserve funds up to that point can be transferred to the new company without any modification.

What if the subscriber (owner) passes away?

Your family can take over your membership

Family members can take over the membership rights by changing the name of the member. Rights can also be transferred to a third party.

What if I lose my subscriber's card (membership card)?

We will process the re-issuance of the certificate.

We will process the re-issuance of the certificate. A fee of 550 yen (tax included) will be charged for reissue. (Article 6 of the General Terms and Conditions)

Can I use the service even if I change my last name after marriage?

Please report a change of name.

If you fill out the prescribed change request form and report the change in your name, your policy will be continued.

I am moving to another prefecture?

Gojokai nationwide protects the rights of its members.

Gojokai protect the rights of their subscribers, which number approximately 207 nationwide from Hokkaido to Okinawa (as of November 2021). In addition, we will handle all the procedures associated with the transfer. However, there may be no Gojokai that can accept you at your new location, so please be sure to contact our consultation service.

Can I give it to a non-member friend?

Possible, but transfer procedures will be required.

It is possible, but the transfer procedure is required. Please contact our consultation service for the necessary documents for name change. (See Article 4-1 of the General Terms and Conditions)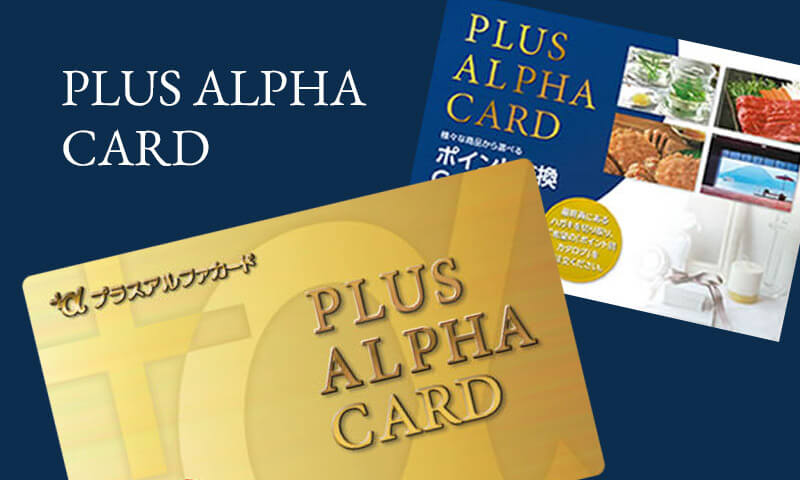 Cardmember

Privileges and Plus-Alpha Card

This card is full of member benefits that allow you to enjoy special services not only at Alpha Club Group facilities but also at a variety of affiliated merchants.