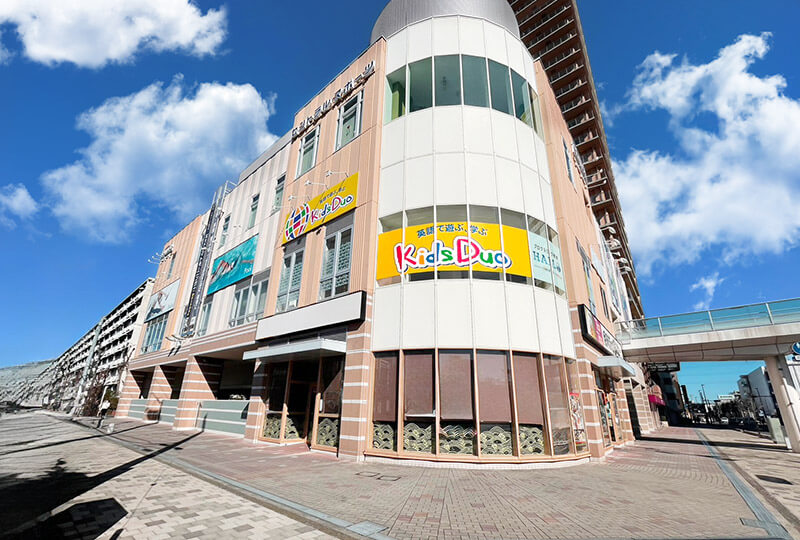 Kids Duo

Learn English naturally while having fun

Rather than studying English, you can immerse yourself in a space where English is spoken and spend time speaking only English, which will allow you to acquire English in a natural way.
We cater to children who are completely new to English, children who are interested in English, and children who have returned from Japan, depending on their English proficiency.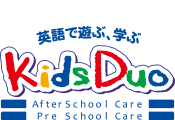 Feature

Kids Duo 5 features

While valuing each child's individuality, we nurture internationalism, independence, social skills, cooperation, compassion, and creativity through a variety of cross-cultural experiences at Kids Duo.

We are happy to provide a service that is easy for both children and parents to use, such as "I want to balance my daycare with other lessons," or "I want you to pick me up and drop me off. If you have any questions or requests regarding days and times, please feel free to contact us at 042-935-7910
Feature

Spend time only in English

Inside the school, everyone speaks English, including the children, without using Japanese. All programs are conducted in English.
The program is designed to be "fun" for children, so they will naturally grow up to be able to "hear" and "speak" English while having fun.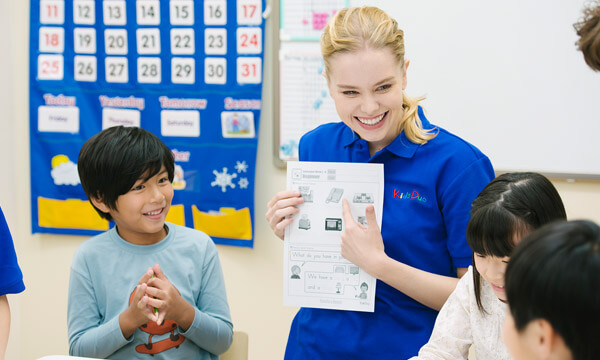 Feature

Up to 6 hours a day, bus transportation available

Spending a long time in an English environment is the secret to learning English naturally. For this reason, our basic policy is to accept students for a minimum of 2 hours twice a week.

Drop-off hours are usually from 1:30 p.m. to 7:30 p.m. for a maximum of six hours. Bus transportation is also available for the purpose of reducing the burden on families.
Maximum extension for elementary school students is 20:30.
Bus transportation is a service for elementary school students and is not offered to infant course students. Please contact us for details on pick-up and drop-off areas.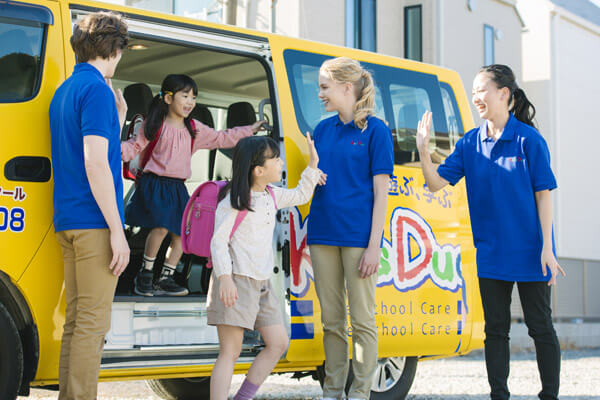 Feature

Double system of native and bilingual people

Students can develop an international mindset from an early age through contact with native speakers and bilingual (Japanese) staff with study abroad experience.

We aim to develop truly internationally-minded individuals while honing social and cooperative skills and communication skills in a non-graded, multi-classroom environment.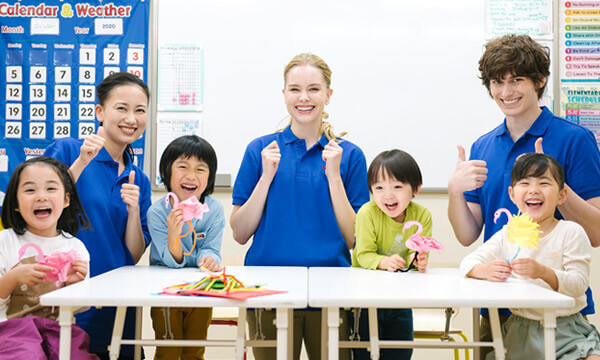 Feature

Various Programs

At Kids Duo, we do not study English. With a rich program of music, crafts, outdoor play and games, Kids Duo is unique in that it allows students to have a variety of experiences while using English.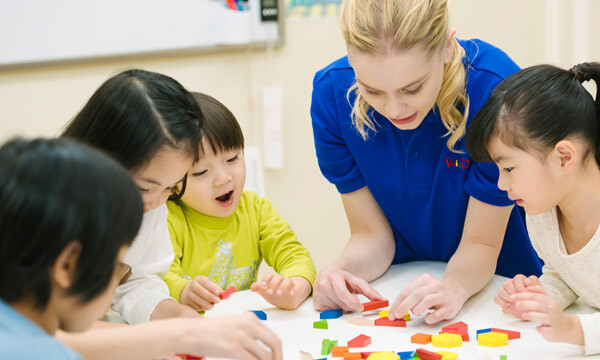 Feature

Reliable support system

In addition to the shuttle bus service, we have a "safety mail" system that notifies parents when their children enter and leave the school, and native Japanese and Japanese staff members are always available.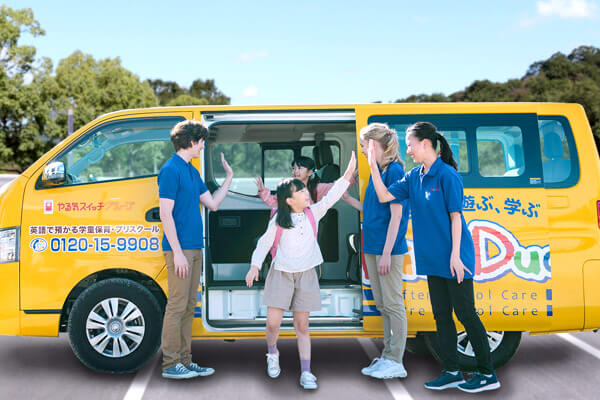 Kids Duo

Kids Duo Kotesashi

[Address] 1-6, Kotesashi-machi, Tokorozawa City, Saitama Prefecture
Kotesashi Towers Deer Sky Tower Lot 203
[Business hours] 11:00 – 20:30 Monday through Friday
[Phone] 042-935-7910
[Hours] 11:00-19:00 *Except Saturdays, Sundays, and holidays

Kids Duo Kotesashi

Time Schedule

How to spend a day

The program is available for children from 3 years old to 6th grade, and there are two courses: the "Elementary School Course" and the "Infant Course". Here is an example of how an elementary school student spends a day at our English-language preschool.
14:30

Do your homework in your free time!

Free time until your friends get together. Do your homework while you still can!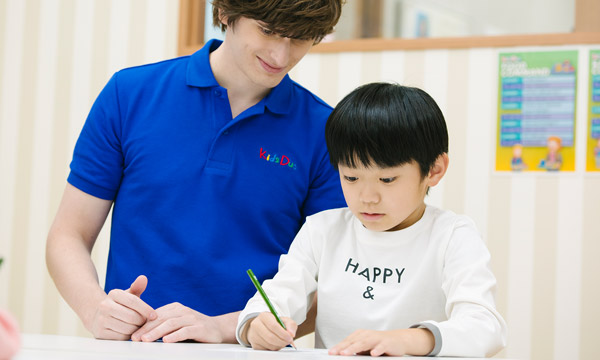 15:30

Snack time

Time for my favorite snack, Yummy! It tastes so good when we eat it together.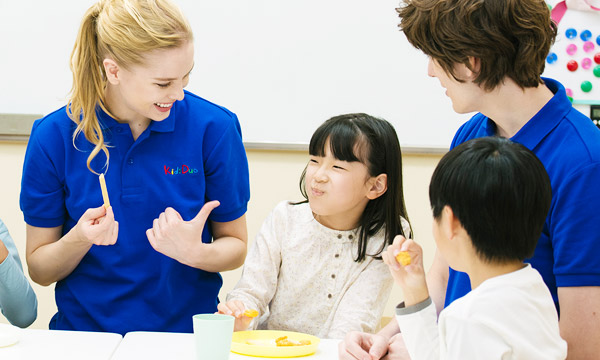 15:55

Exciting time

It's time to get excited!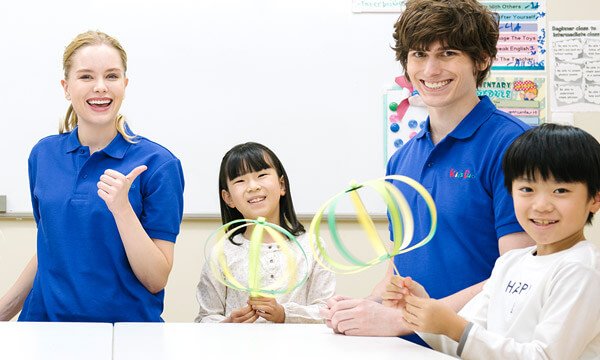 16:15

Various programs

Crafts, reading, pattern blocks, drawing, music… What shall we do today?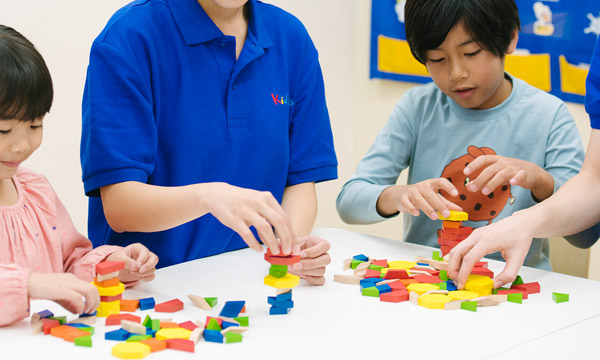 18:00

Presentation time

Kyō wa naniwoshita? What did you do today? Can you present it well?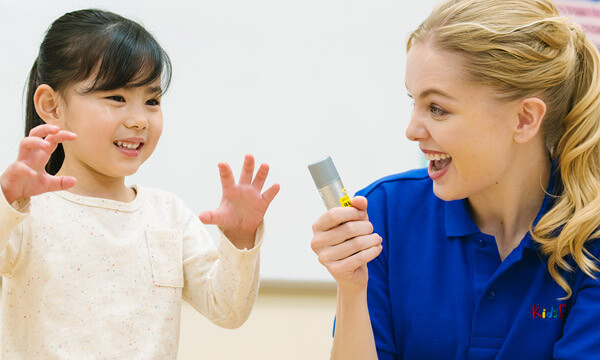 19:00

See you tomorrow!

Bye-bye! See you tomorrow.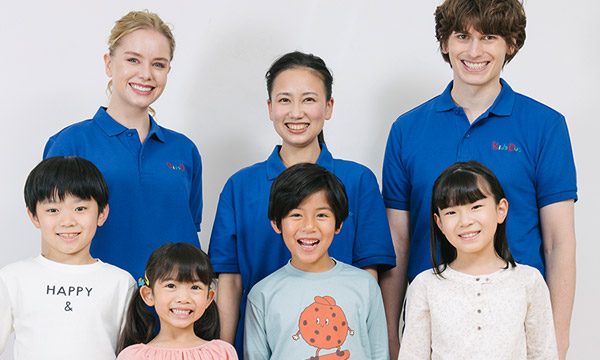 Kids Duo

Kids Duo Kotesashi

[Address] 1-6, Kotesashi-machi, Tokorozawa City, Saitama Prefecture
Kotesashi Towers Deer Sky Tower Lot 203
[Business hours] 11:00 – 20:30 Monday through Friday
[Phone] 042-935-7910
[Hours] 11:00-19:00 *Except Saturdays, Sundays, and holidays

Kids Duo Kotesashi